News and Events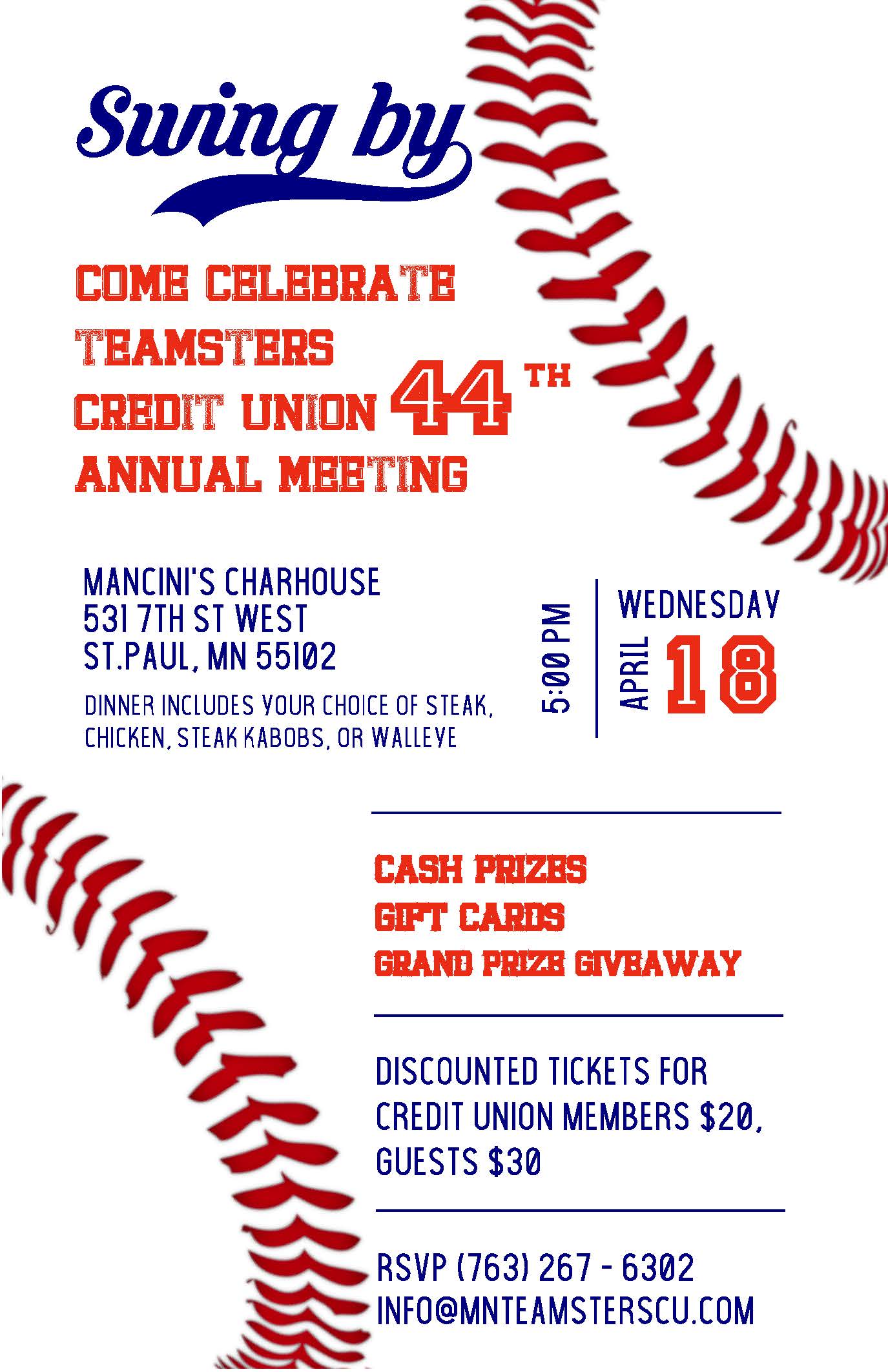 WINcentive Winners
In July 2017, Teamsters Credit Union introduced WINcentive Savings™, a savings account that offers Minnesota based residents the chance to win cash prizes from a state-wide drawing. WINcentive Savings offers prize drawing entries in return for each time you increase your month-over-month savings balance by $25 (up to 4 entries per month)*. Prize drawings occur monthly, quarterly and annually – so the more you save, the more chances you have to win! You could even end up winning the grand prize of $5,000!
In this short amount of time, members have won a total of $400 in prizes just by saving their own money.

2017 WINcentive Winners
Cynthia B.
Meapeh K.
Andrea A.
Colton X.
Open a WINcentive Savings account today! You'll feel rewarded by watching your savings grow, and experience the excitement of the prize drawings. And unlike playing the lottery, you don't lose anything with WINcentive Savings. All of the money you deposit into the account is yours.
WINcentive Savings Application
---
Credit Union Scholarships
Teamsters Credit Union has established THREE scholarship awards this year for Teamsters Credit Union members and their immediate family relatives of Teamsters Credit Union members who are pursuing post-secondary studies. One $1,000 award and two $500 awards.
Credit union membership is exclusive for Teamsters and their families.
Credit union membership is required for a Teamster member's family relative to be eligible to apply for this scholarship award.
We encourage all scholarship applicants to also join
Teamsters Credit Union to take advantage of credit union savings, checking, and loan services.
The winners will be selected by lot and announced at Teamsters Credit Union's Annual Meeting, held in April of each year.
Payment is made by reimbursement to the recipient upon the submission of paid receipts. If these charges add up to less than $1,000, an award of such lesser amount will be made. Payment can also be made directly to the school upon receipt of school bill.
2018 Credit Union Scholarship Application
Refer a member. Get $25.
As a Teamsters Credit Union member, every time you refer an eligible Teamster member or family member joins the credit union and opens a new loan, you will receive $25 and they will also receive $25!

Simply complete the form below and have the new member submit it with the new account forms and loan application. As a thank you, the Credit Union will deposit $25 into your account and $25 into the new member's account when their loan is established.
To receive $25, simply complete this Refer a Member Coupon

---